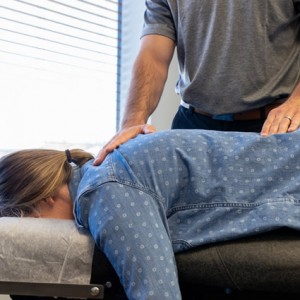 Chiropractic treatments are helpful for people of all ages who suffer from back problems, disc herniation, joint problems, and posture problems. Chiropractic treatment can also help the following people.
Infants and children whose heads have a tendency to lean towards one side
Those with scoliosis and posture problems
Those who have chronic conditions like sciatic or fibromyalgia
By undergoing chiropractic treatment, people can learn how to restructure their bodies. Your chiropractor can offer valuable advice about posture and exercises to avoid and can also speak to you about any other issues as well. With regards to bodily maintenance and general health, visiting a chiropractor can offer you many benefits.
Because the treatment is performed manually, the chiropractor can personally tailor the treatment to each person in front of him or her, factoring in age, body type, and other unique conditions and circumstances.
Of course, preventative care is important to maintaining good joint and spinal health throughout one's life. A feeling of fatigue can hinder your work and personal life, and physical ability can be limited due to a lack of mobility in your joints.
A chiropractor can work with you to ensure these joints and muscles start to loosen up again and when used in combination with other non-medication treatments such as Shiatsu, Tuina, or even Yoga, you may see a huge difference in your ache and pain and energy levels.
Recommended Read 4 Low Impact Exercises You Can Do Every Day
A different approach
Chiropractic is an approach to life and a method of treatment that originated thousands of years ago. It is centered around the knowledge that the body has the ability to heal itself. The role of the chiropractor is to connect the patient to his inner healing power: the same power that also builds the body.
Chiropractic is based on the fact that the health of the human body depends on a fully functioning nervous system, which activates every part of and every organ in our body. Any common issues, such as sprained backs and necks, can be manipulated without any type of medication, which means that the treatment is non-addictive, safe, and can bring instant results from just one treatment session.
If you present a back problem to your chiropractor, they will locate the vertebrae that have deviated from their place and gently put them back into place. This allows the shape to return to normal, as does that part of the body which was as if it was partially detached from the brain. By doing so, the body can be helped to solve a very wide range of health problems.
It can help your neck and shoulders to loosen up, and it may also assist your legs and aid walking. The practice itself offers multiple benefits to general bodily maintenance.
Recommended Read How to Keep Your Spine Happy
How often is it needed?
Your chiropractor will give you a recommendation for the number of treatments he or she thinks you should undergo. Chiropractic treatment is performed without the use of medication or surgical intervention and is suitable for anyone at any age: women, men, children, infants, pregnant women, or the elderly.
Come and visit Harlan Chiropractic and Acupuncture
Do you feel that you could benefit from undergoing chiropractic treatment? Chances are that you are probably right! If you live in Overland Park, KS, or the Kansas City Metro area, you have access to one of the finest chiropractors in the country, Dr. Chris Harlan. Harlan has been a part of the local community since 2014 and loves to give back in any way that he can.
Click here if you are interested in becoming a first-time patient!
or