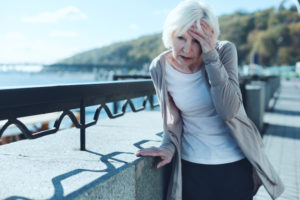 There are many things that cause us to feel stressed out from one day to the next. Over the last year or so, the worldwide COVID-19 pandemic has been a massive source of stress for many people. From loss of income to worries about family members and limits on freedoms, there are many aspects of the pandemic that have been stressing people out.
Even with the light (hopefully) at the end of the tunnel, chiropractic care can help to ease those feelings of pandemic stress, as well as stress caused by other factors. Today we're going to talk about how and why that's the case.
It gives you one less thing to worry about
The first reason why chiropractic care can be helpful is that it can give you one less thing to worry about. When you're already stressed out about the impact of the pandemic, you don't want to also be worrying about the health of your back and spine. If it's been on your mind recently, see a chiropractor and stop the issue from preying on your mind for a second longer.
It relaxes your back muscles
When you see your chiropractor, he or she will be able to work on the areas of tension that have built up in the muscles in your back. If you've been feeling very stressed out about everything recently, you'll probably have experienced plenty of tension in your back. By getting those issues looked at and treated by a chiropractor who can provide direct relief, you'll immediately feel a lot better.
Recommended Read Is Working from Home Wrecking Your Back?
It helps to find greater mental relaxation
When your body is in better shape and your muscles are relaxed, it also becomes a whole lot easier to achieve greater mental relaxation. Your mental health outlook is closely linked to your physical health. When you work on the betterment of one, it tends to help the other as well.
It improves your nervous system function
Your spine is vital to the way in which your brain communicates with the rest of your body. When you have misalignments and other spinal issues, that communication can be negatively impacted. By seeing a chiropractor and ensuring your spinal alignment is good and any other issues that are present are properly treated, you can improve the functioning of your nervous system as well.
It can support your immune system
It's more important than ever before to keep your immune system in good shape. Positive chiropractic adjustments can have a positive impact on your immune system health. If you want to be in the best possible position to fight off COVID-19, as well as any other illnesses, you'll need to be on top of your spinal health.
Recommended Read Natural Headache Relief
Come visit Harlan Chiropractic!
As you can see, there are a number of reasons why chiropractic care is so helpful and so important to people who are looking for ways to deal with pandemic stress. With the help of the benefits we've discussed here today, you'll be able to ease your stress and improve your general mental health outlook.
Dr. Chris Harlan is one of the finest chiropractors in the nation, and his practice is located right in the heart of Overland Park, KS. Dr. Harlan loves to give back to his community and help people in any way that he can. If you are in need of chiropractic services, please come and visit us at Harlan Chiropractic.
Click here if you are interested in becoming a first-time patient!
or